Tuning Into Your Community: top Reasons why Your City, County, Water District or Other Local Government Agency Needs a Podcast
By: Liselle DeGrave, APR, President of DeGrave Communications, and Rachel McGuire, MBA, APR, Founder/CEO of RMG Communications
Podcasts are more popular than ever, attracting more than 100 million monthly listeners. Is your local government agency tapping into the power of the pod to share important information about projects, programs, initiatives and community partnerships?
In addition, podcasts are on-demand, so your community can listen at a time and place that works for them. So whether on the run, commuting to the office or getting dinner ready, they can easily tap into vital information about your organization.
Creating a podcast for your agency may sound like a huge lift that requires a lot of time and resources, but it doesn't have to be. Not only have we created our own nationally recognized, award-winning PRessing On in Public Relations podcast, but also we have helped our public-sector clients create video and audio podcasts. From branding to recording and distributing to promoting, we've done it all, and we're happy to share insider tips with you on how to get your agency's podcast off the ground.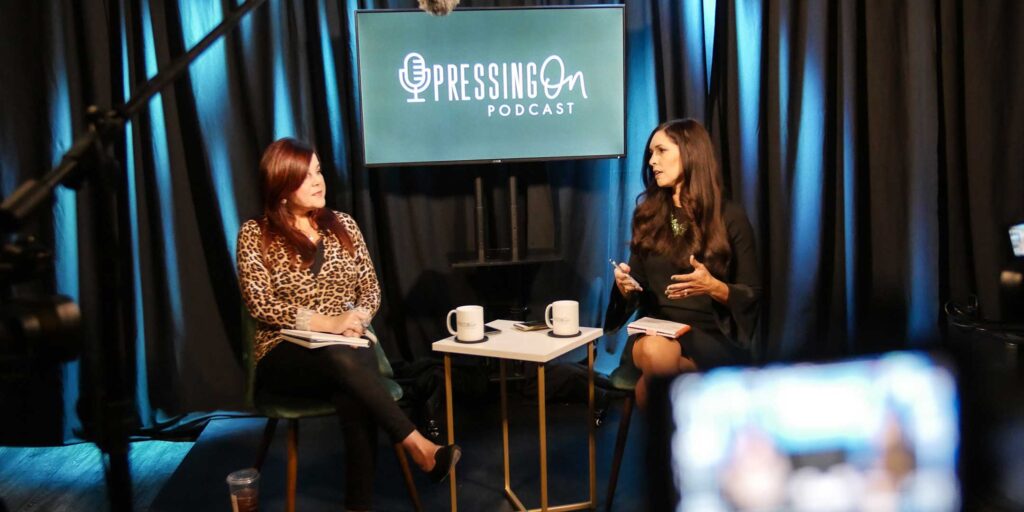 TOP 3 REASONS YOUR LOCAL GOV AGENCY NEEDS A PODCAST
An Additional Tool to Reach Your Community: People are busier than ever and want government agencies to communicate with them in ways that they receive information from the brands and people they trust. Data shows that more people rely on podcasts to get information. Creating a podcast that your community members can easily tune into at a time that works for them makes important information on your agency accessible and transparent.
Cost Effective: The time and preparation for public meetings and workshops are resource heavy. Multiple staff members must prepare the information ahead of time, promote the event and then show up for an event that may only have a few people present. Let's be honest, most folks won't go out to a two-hour public meeting or open house. Instead, providing them information to them in a podcast with key links and info in the show notes casts a broader net of engagement and is more cost-effective.
Establishes Thought Leadership: A podcast builds your agency's brand and establishes your agency and team as thought leaders on issues and experts in your field. In addition, other industry pros, community leaders and engaged public will tune into your pod to learn how your agency innovates and inspires your community.
GETTING STARTED
So you are still interested in starting a podcast? That's great! Before you hit the airwaves, consider creating a strategy that guides the success of your podcast.
It will cover everything from:
Identifying the format of your podcast
Pinpointing your audience
Developing goals, objectives strategies and tactics to ensure success
Creating a production timeline
Determining length of episodes
Researching potential guests and topics
Measuring success
Starting a podcast may seem a bit overwhelming. But once your agency lays the groundwork for it, you'll be able to share meaningful information with key audiences in an accessible and engaging way.
Interested in learning more? Contact us at 951.764.0865 or online.